Paul Aguilar – Chief Operating Officer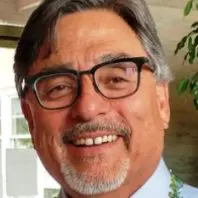 Paul Aguilar is a founding partner in SXW, having been involved in and around cheerleading with Patty for more than 30 years. Paul is currently serving as the SXW Chief Operating Officer, responsible for ensuring the day-to-day activities of SXW are supported at the highest level.
Paul is the former Deputy Secretary, Finance and Operations at the New Mexico Public Education Department where he was charged with providing fiscal and policy oversight of Public-School Support for school districts and charter schools statewide, including budgeting, budget management, audit oversight and the distribution of approximately $4 billion in annual funding. He was further responsible for developing and implementing key policy initiatives, formulating legislative strategies to advance the Secretary's policy priorities and promoting resolution of policy and management issues
Prior to being appointed as Deputy Secretary, Paul served as Principal Analyst at the Legislative Finance Committee of the New Mexico State Legislature where he provided ongoing fiscal and policy oversight of New Mexico's Institutions of Higher Education, the New Mexico Higher Education Department, Public K-12 Education and the Public Education Department.
Paul began his career in education as a teacher and administrator in the Bernalillo Public School District. He earned his Bachelor's Degree in Elementary and Special Education and a Master's Degree in Education Administration, both from New Mexico Highlands University.
Paul has served as a trustee on the New Mexico Education Retirement Board, a member of the Public-School Capital Outlay Council and as the State Commissioner for the Military Interstate Children's Compact Commission. Mr. Aguilar served in the U.S. Army during the Vietnam era as Senior Gunner on the Chaparral Missile system and was responsible for the operations and training functions of his unit. Prior to entering the teaching profession, he worked in the public sector focused on military research, started a residential construction development company and managed a small private sector business.
Paul lives in Bernalillo, New Mexico with his wife Patty and their Jack Russell Charlie. Paul enjoys golfing and has been trying to restore a Jeep for the last eight years. Good luck with that!!