Mathew D Archunde – Director of Innovation and Enterprise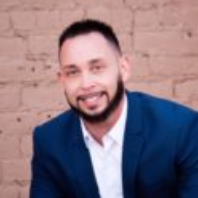 Mathew Archunde is a master choreographer who works with cheerleaders to help them to achieve their highest potential by providing instruction, support, guidance and mentoring at the highest level. Mathew's athletes have achieved success both in cheer and in their professional lives as a result of his work with them. Matt is a winning coach that brings out the best in all of his kids.
Mathew believes that all children can be successful with proper coaching and hard work and he is committed to helping each cheerleader he works with to be the best they can be.
Mathew brings more than 20 years of experience to SXW as an eminently successful coach having led his Middle School, High School and All-Star teams to more than 15 National and State Championships. These include an "8-Peat" as National Champions at the UCA West Coast Nationals; and a State Championship in New Mexico's highest classification.
As Co-owner and Cheer Director of Ultimate Destination All-Stars, Mathew's teams won 5 consecutive Level 3 National Championships, won a Level 6 National Championship and were successful in competing at the highest level including leading his Level 5 Infinity Team to the USASF Worlds Championships in Orlando Florida.
As a Master Elite Stunt and Tumble Coach and Choreographer, Mathew leads the way in innovative, fun and technically challenging choreography that sets teams up for success. Mathew is USAF certified in level 1 – 5; and is certified in Spirit Safety by the National Federation of High Schools and the American Association of Cheerleading Coaches and Administrators (AACCA). Mathew also has a current New Mexico Public Education Department issued coaching license.
Mathew earned his degree in Business Management with a Concentration in Human Resources and currently works as a national 3rd party account manager for Hewlett Packard. In his spare time, he enjoys running, and cooking his grandma's New Mexican recipes including making homemade tamales and tortillas.